General Government
A year in Taiwan
February 2, 2012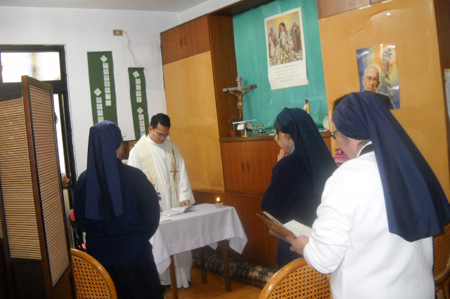 «The Lord is my Shepherd; I shall not be in want.
He makes me lie down in green pastures,
he leads me beside quiet waters, and he restores my soul.»
(Psalm 23)
This verse of the Psalm is a describes fittingly our journey here in the land of our Chinese brothers and sisters. We celebrated our first year of presence, as a Congregation here in Taiwan last February 2. Truly God is our Good Shepherd, He always provides whatever we need in this foreign land and God's grace is never wanting.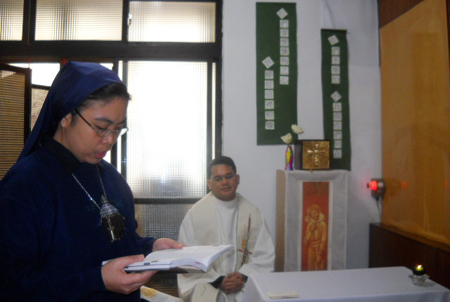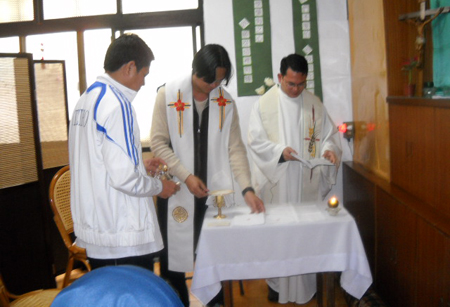 A year of journey here has been challenging: the need to know and be immersed in a new culture and the struggle to learn the language. Our life as being missionaries here is also not easy: there are pains and difficulties but the Good Shepherd walks with us in our day to day life here in Taiwan.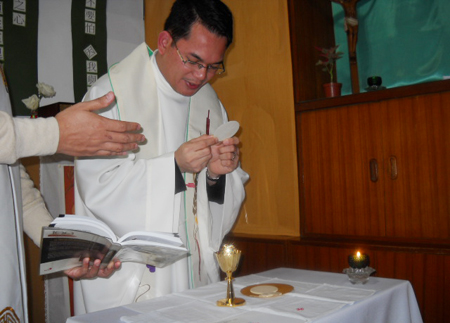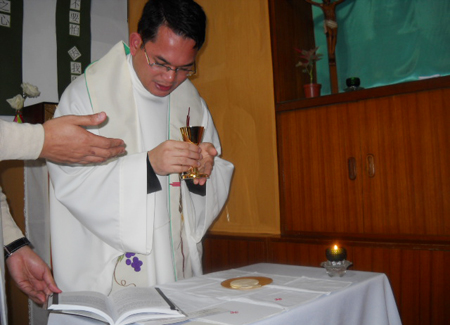 In thanksgiving to the Lord for our journey for the past year, today Feast of Our Lady of Lourdes, we celebrated the Holy Eucharist with our three companion priests in the University: Rev Fr Marius Regencia, Rev. Fr. Timothy de Belen who are both MMHC and Rev. Fr Abs Borja, SVD. In the Eucharist we also prayed for all the persons who continue to sustain us with their prayers. Since we celebrate the World day of the Sick, we remembered our sick sisters in the Congregation in particular our sisters in Albano and Negrar.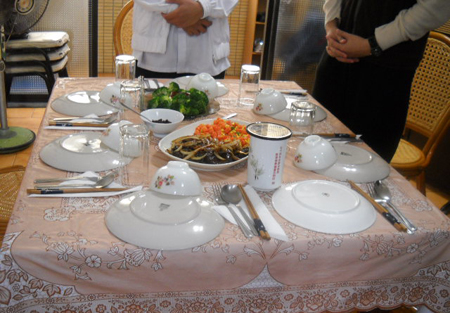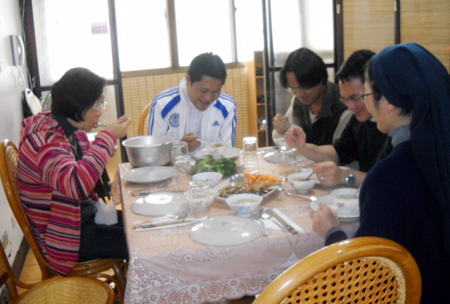 For the community,
Sr. Jessica C. Aglavia sjbp