Philippine Province
Light Moments … Memoirs
Brief Visit
"O how good and delightful to live as Sisters all united."
(Ps. 133)
Indeed we, the Pastorelle Sisters of the Philippine Province have been very much blessed by your life-giving presence in our midst, our Sisters from Australia: Sisters Rita Ruzzene and Anna Genovese, and from Korea: Sisters Maria Lim, Anna Kim and Cristina Lee. Our heartfelt gratitude goes most specially to our Sisters from the General Government: Sisters MARTA FINOTELLI, ALBINA BOSIO, LUZ MARY OLIVEROS and AMINTA SARMIENTO.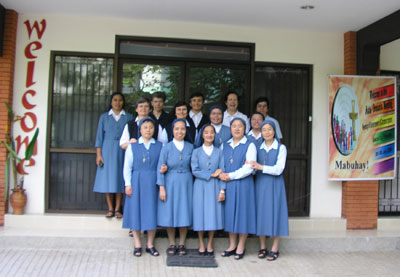 WELCOME – MABUHAY, Srs. Marta, Albina, Luz Mary, Aminta
and all Sister-Delegates from Australia and Korea!