Philippine-Australia-Saipan Province
SCENE - Vocations Expo

The Congress was held in Sydney from 19 to 26 July 2009, one year from World Youth Day – www.scene.org.au. SCENE invited families, parishes, young people, catechists and teachers, priests and the religious, communities and individuals to experience anew the call of the Gospel and to show forth the riches of Christ which have been given to the Church.
As part of the Congress, a Vocations Expo was held in the heart of the city from 20-22 July, to explore the call to holiness in the vocational states of Marriage, the Priesthood, Religious and Lay Consecrated life.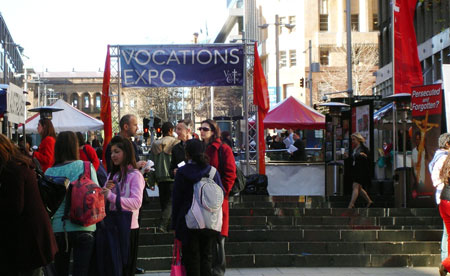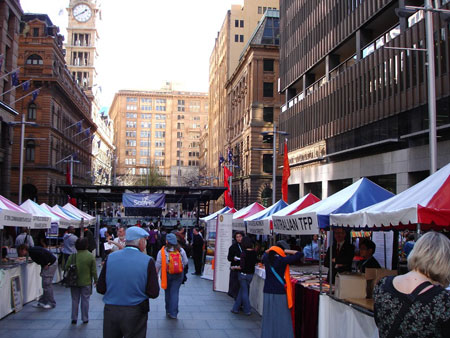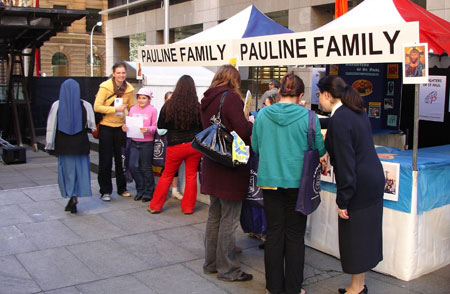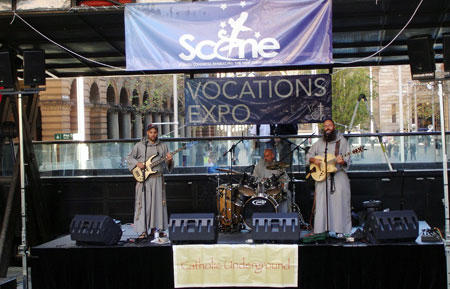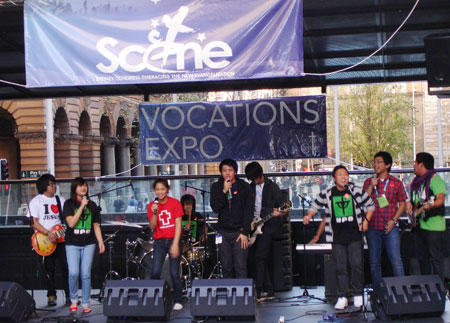 The Pauline Family was well represented: Fr Nestor ssp, Fr. Francis ssp, Fr. Lito ssp; Sr Joanna fsp; Sr. Thelma pddm and Sr. Mary sjbp. The Expo was also a good opportunity for the Society of St. Paul to display their publications as well as making catalogues and brochures available to all passers by.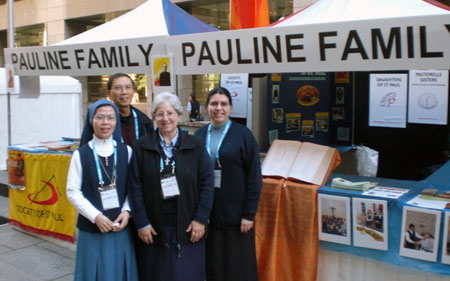 The photos help tell the story. In the course of the three days, we observed how willing people, young and old, were to "pick a scroll containing a Scripture passage" from the bowl presented to them, and this at times led to a more personal conversation.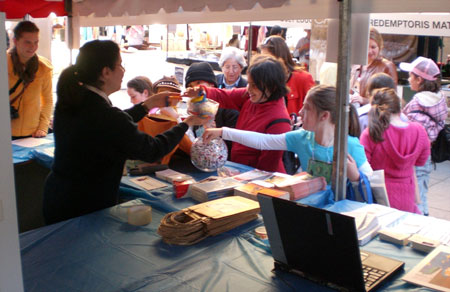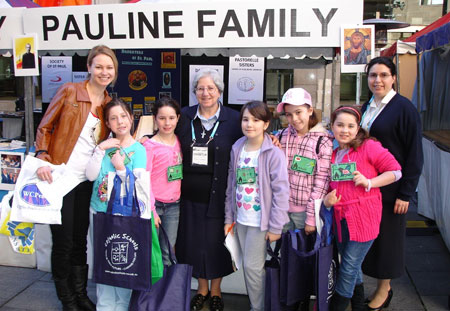 And among many interesting young people, we met Kate and Claudia, two beautiful young women who told us they had only recently been Baptised and received in the Catholic Church. Bursting with joy, they seemed to just want to tell the whole wide world their joy of knowing Jesus and His love for them, and wanting to share this joy and love especially with other young people.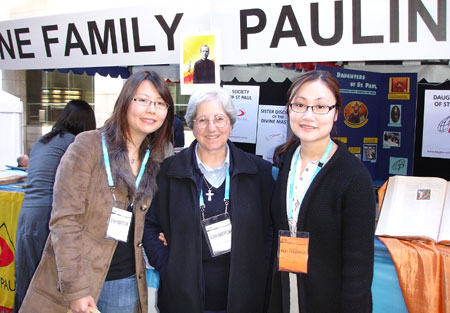 A powerful reminder of the words of Pope Benedict XVI: "If we let Christ into our lives, we lose nothing, absolutely nothing of what makes life free, beautiful and great... open, open wide the doors to Christ and you will find true life. Amen" (14 April, 2005).
Sr. Mary La Bruna sjbp